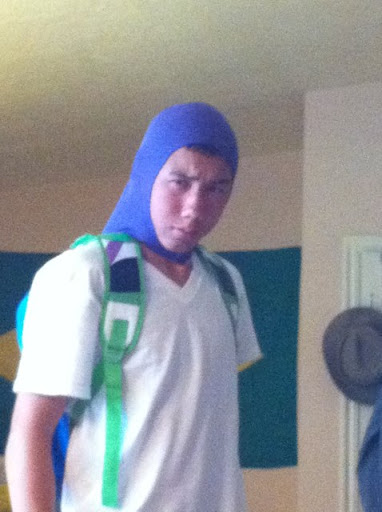 Well, today is the day...the first day of the new school year. It doesn't feel any different than yesterday or the day before but I am still just sitting in my bed. The view from here is often the same as any other day.
I don't feel as prepared as I could be, but I think that is the same way I felt last year at this time and the year before that and the year before that... I am excited to meet my new students today. I hope my PowerPoint works when I get to school and that all goes well.
I am actually pretty excited to get back to my Weight Watchers meeting tonight. Funny how that can be a highlight for me as well.
I better get motivated and dressed. What a day it is going to be.
I thought the photo of my brother from another mother with his new backpack would be appropriate for the first day of school. Doesn't he look ready?