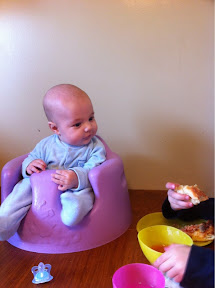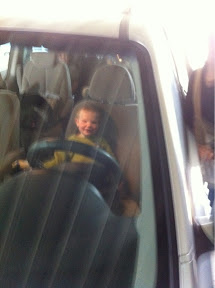 I ventured up to Layton to visit
The Hageys
. We hung out and ate some amazing breadsticks. These breadsticks are amazing. I love the pizza place in Layton. I probably would move there just for these breadsticks. They are amazing, did mention that?
We also had some amazing yogurt. It was delicious. Funny how my life evolves around food most days!
The kiddos were so cute. Ezra is a sweet boy. I sure think he is cute in that purple bumbo. I also think he already can tell how amazing those breadsticks are. Look at him leaning over to get a closer look at the breadstick Spencer is holding. Oliver was dang cute as he pretended to drive to frozen yogurt. He was also pretty cute with the balloon he got at the yogurt place.
I like weekends. The end!