All safe in Provo, UT again. I don't have to be happy about it though, right?
Here are the last few wonderful beach pics:
Last sunset.
Packing up.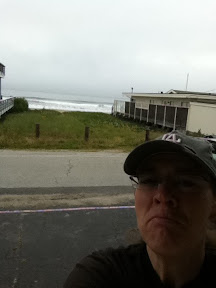 Sad to leave.
One last pastry
Next time I will bring somebody to kiss at the bakery and take advantage of this!
Driving home
About to sleep. Here is to this week being good!