Well, short post tonight. I had a great time with two of my roommates from long ago at Utah State. It was fun to catch up with Liz and Amy.
Here is today's fortune: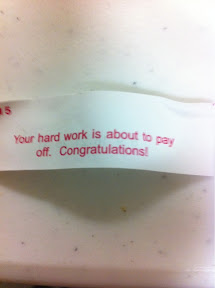 I hope this means all the work I have done...oh wait...I haven't worked hard lately. What is up with these things?