The blog has a new look, in case you are dense and didn't notice. And if I just referred to you as dense and you are offended, I totally apologize.
I am learning photoshop. It is way fun. It is also addictive. I am learning so don't judge the header. It will be tweaked this weekend. I have always wanted a header that is creative and has a few pictures in it. I guess I was jealous of Morgan and her awesome headers on her
BLOG
.
I think, seeing I take pictures all the time, I will be creating new headers often!!
Friday was nice. I like Fridays. I went in a nice bike ride and took these pics:
I love cows. Especially those baby ones!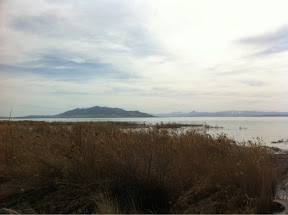 The lake was gorgeous! The bugs in my face were not!
How do you not make a squinty face in the sun. Pretty pic though!
Stopped by a train but it was fun to see. And there must be kids like my students all over the county. The proof is below!
I also went to Burger Friday with the Bills up in Sandy. I sure do love a burger and fries. Here is how cute Levi, Erin and Isaac's baby is:
Great end to a good week only one week until spring break. Yipee!!!