I think all the days in California are sunny. Just sayin'
Today was nice. It started with a walk on the beach.
Cool birds having breakfast.
A washed up crab.
A nice view and a parachuter if you look close enough.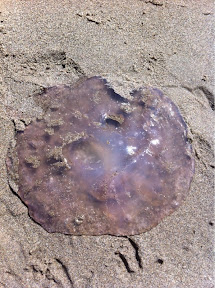 A jellyfish.
After the walk, we headed to the amazing bakery for breakfast. I am loving the food. See how good it is?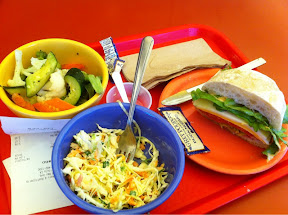 Beside eating, we took a trip to Santa Cruz. Did you know there is a lighthouse there? I didn't until today.
Near the lighthouse are some cool natural bridges. Very pretty scenery.
We listened to the Beach Boys while toolin' around town. It seemed appropriate after seeing this:
And this:
The lighthouse there is actually a surfing museum. That seems appropriate too!
The sunsets have been amazing here. Jane and I enjoyed it while we were gathering the wood for our fire.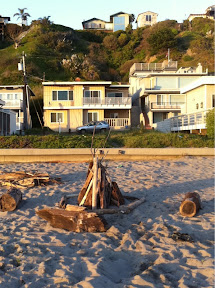 The house behind the fire is the one we are staying in!
Janette and Denise missed the sunset by a few minutes but got there in time for a nice picture!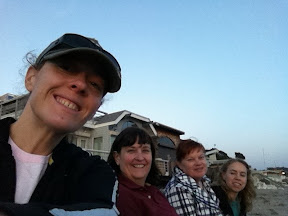 The day ended with the fire on the beach. Jane and I made an excellent fire.
The s'mores we ate with Peeps as the marshmallows were very tasty.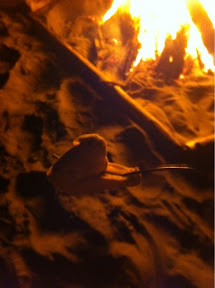 Very, very good day!!!