Well. The weekend went fast. Saturday was filled with six of my favorite people. Here are four of them:
And lots of good food. Including this:
It was so very yummy. Have I mentioned I am a food junkie?
Here are two other pics from adventures with the
HAGEYS
Imagine how big his feet will be when he's twenty!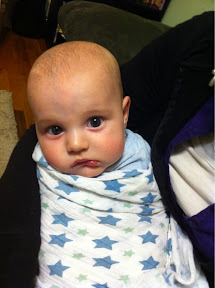 I felt so bad for this guy. He had the vomits. See the agony in his little eyes?
Today included a walk down the river trail with Kerri. It was pretty!
Silly ducks!
I am a sucker for baby cows!
The lake is pretty!
Very nice weekend. Let's have a great week!!