I have been pretty bad at blogging this week! Sorry for it.
I have been loving being home. Everything about this place is nice. I am even enjoying the soft hum of my Mother's snores through the wall, as I type!
I played more softball on Thursday. It was fun even if we got hammered. It is on a co-Ed team so it is a whole new feel! Afterward, I was able to enjoy dinner at the park with some friends and that I always nice.
Here are a few pics from Wausau on Wednesday:
Oh Philly's how glad I am to be back to eat you!
I loved finding this outside the bookstore I went to because I have two friends currently in England!
After coming home from Wausau on Wednesday, my parents and I went to tacos at Pat's Tavern. It is a summer Wednesday tradition! And you cannot break tradition, right?
Mom and Dad on the patio. It looks warm but we froze.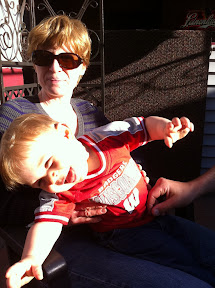 Cute friends Nathaniel and his mom, Bob!
I've also enjoyed a lot of firsts of summer this week: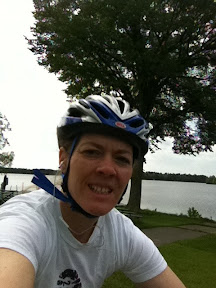 The first bike ride of the summer. I love my new pedals and shoes!
The first fishing adventure of the summer. I think the fish were on a hunger strike that day!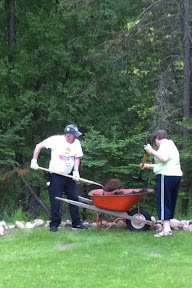 Mom and Dad working on the flower beds. I joined in as well.
Cool gnome I found in the shed. There are others that will be moving around the gardens this summer!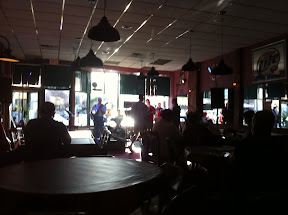 Mom and I went to see a live band Saturday night. It was a blast.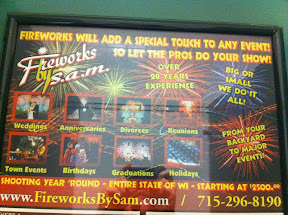 I loved this ad in the bathroom. Really...fireworks for divorces???
Tonight we ate our first dinner on the patio and also had the first fire. Yummy s'mores!
I have had a blast this week. Summer has sure kicked off well!!!