Saw my third pro baseball game of the summer today. It was awesome and the Brewers even pulled off the win. It was very fun to have the time with the nephews.
Me, Elijah, Kristofer
Me and my boyfriend, Ryan Braun
Miller Park, Milwaukee, WI
Bernie Brewer
The famous 6th Inning Sausage Race
The boys enjoying the game.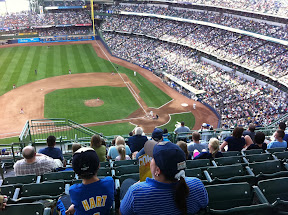 Nice view
A beautiful park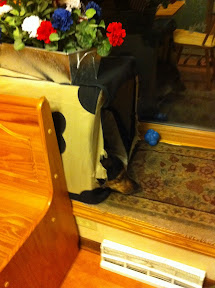 My cute nephew puppy(he didn't come to the game but I love him too!)
We came back to Madison and went to dinner with my seester and niece. I also went on a walk with seester and Divor. It was a very nice day! More adventures tomorrow and now for my next trick, sleep!